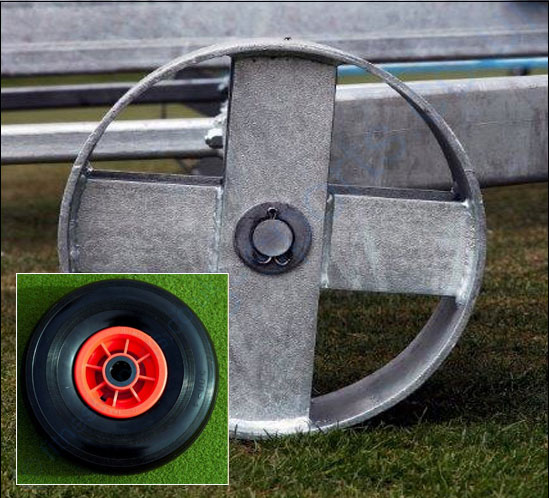 REPLACEMENT SIGHT SCREEN WHEELS
Standard 100mm and 200mm replacement steel sight screen wheels. Inner O ring included. Durable from manufacturer of standard steel chassis cricket screens. Also puncture proofstandard 260mm rubber wheels for screens and mobile wicket covers, mobile cages.
£44.00 Including VAT
TOTAL Checkout price - Inc VAT & delivery.
£44.00 260mm Rubber wheel.
£49.00 100mm Steel wheel.
£65.00 200mm Steel wheel.