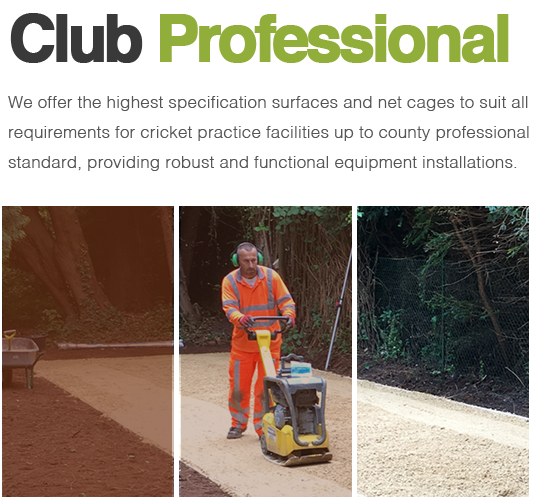 CRICKET PRACTICE NET AREAS
Professional specification non turf cricket pitches are required to be completed with a dynamic base. This is a more complex and expensive base due to the different layers and the time requirements to build. Each wicket must reach a required standard to last many years.

NON TURF CRICKET PITCH SYSTEMS
The "Test Match" system provides a facility where performance changes during the season as the pitch becomes drier and more compact, ensuring an all round authentic practice surface. This is a unique system making it the most advanced and longest lasting cricket pitch base systems.

CLUBS & COUNTY TRAINING CENTRES
For professional cricket we also offer indoor equipment required to create roof mounted batting lanes with a range of suitable indoor practice surfaces. We can provide equipment as well as a nationwide installation service.