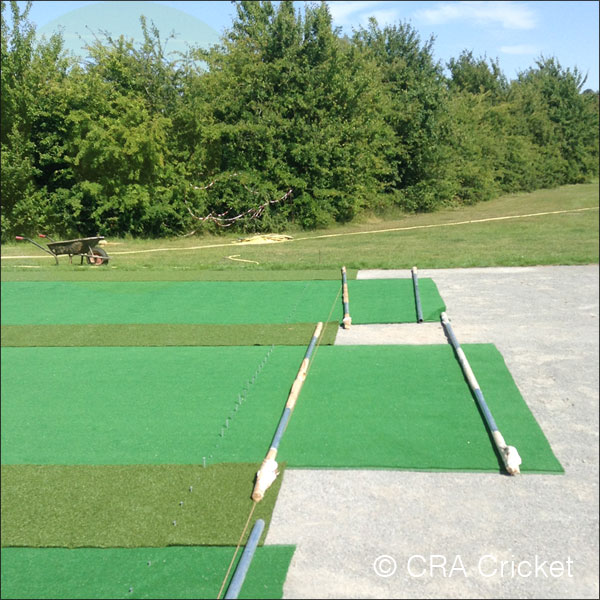 SINGLE & MULTI LANE CONSTRUCTION
We provide a range of standard twin, triple and quadruple 30 meter twin base Test match artificial systems designed for scools, universities, cricket clubs and public practice grounds. Offering a series of staged aggregates the "Test Match" system provides a facility where performance changes during the season as the pitch becomes drier and more compact, ensuring an all round authentic practice surface suitable for professional level practice and play.
The twin practice pitch system can be created for outdoor cricket practive areas for caged or netted enclosures, but can also be provided in a single 30m artificial match wicket. Our performance top surfaces are Matchbowl for practice and Woven top weave for match standard. Under shock padding can be either GP2 Club or Premier professional.
The artificial cricket pitch systems offer a durable all weather platform with little maintenance. Outer surround surfaces are scrim backed hessian or needle punched surfaces. Both offer good outdoor durability.