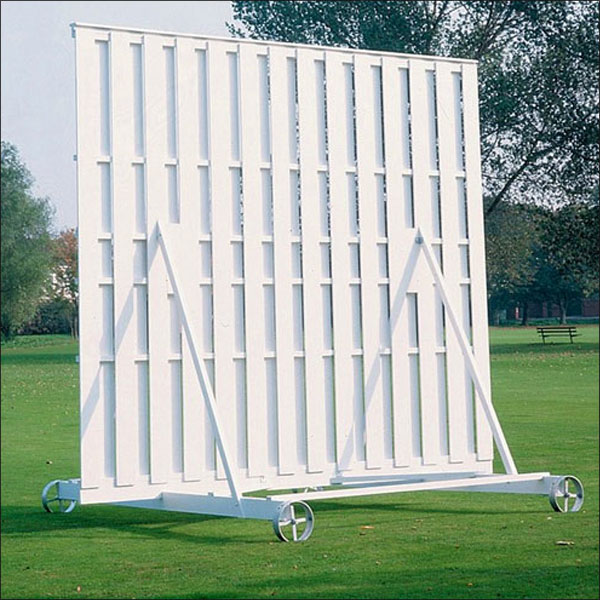 WOODEN CRICKET SIGHT SCREENS
Standard senior traditional timber cricket sight screens. Solid 180mm timber wooden slats with a timber frame and double bracing. Replacement slats avaialble. White match painted finish. Fully wooden heavy duty chassis frame with 300mm steel wheels (replacements available). Choice of sizes from 3m x 3m to 4.3m x 3.6m.
---
£2854.72 Including VAT
TOTAL Checkout price - Inc VAT & delivery.
---