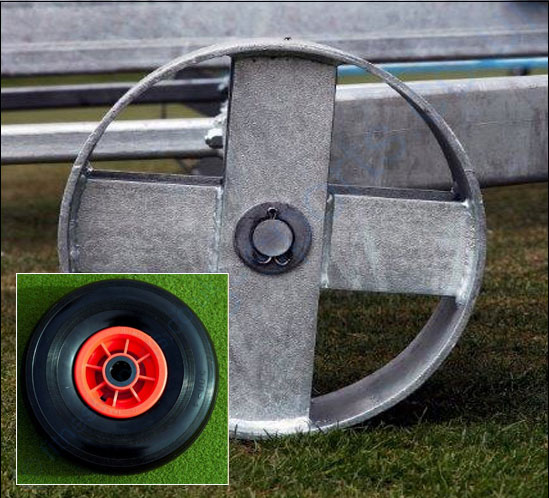 REPLACEMENT SIGHT SCREEN WHEELS
Standard 100mm and 200mm replacement steel sight screen wheels. Inner O ring included. Durable from manufacturer of standard steel chassis cricket screens. Also puncture proofstandard 260mm rubber wheels for screens and mobile wicket covers, mobile cages. Prices are per set of two wheels.
---
£128.00 Including VAT
TOTAL Checkout price - Inc VAT & delivery.
£128.00 260mm Rubber wheesl.
£115.20 100mm & 200mm Steel wheesl.