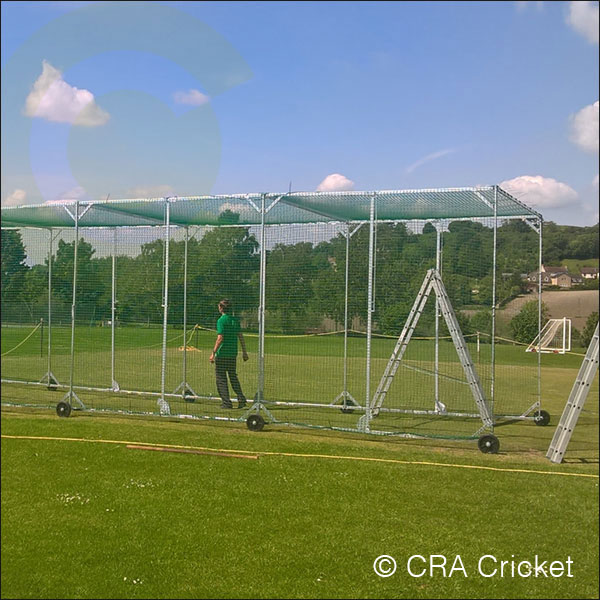 CRICKET NET CAGE CONSTRUCTION
Cricket steel batting area cage design and construction for schools and cricket clubs. We offer a complete range of single and multi lane cricket cages with options of expandable and mobile net cages or standard steel freestanding and in ground batting enclosures.
Fully netted batting enclosures feature heavy duty exterior 16z cricket netting, specific for cricket use. Fully roofed with canvas blinkers and anti litter skirt options. Netting is fully seamed and can be removed if required.
Standard heights and widths of 3.66m with lengths custom built to any specification. Bespoke cages. Existing cage extentions.