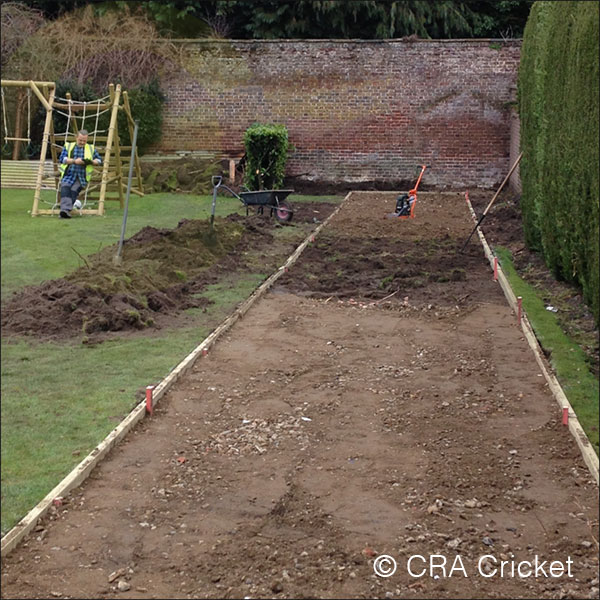 ARTIFICIAL GARDEN CRICKET PITCH
A professional standard twin aggregate cricket practice pitch system designed for a former Cambridge XI member for use in a residential environment. Features the same design as an Professional specification base with high quality woven top matting with an GP2 Club shick pad..
To complete a fixed in ground steel cricket net cage was added over the artificial pitch at a length of 18m to allow complete practice in allweathers. The cage features 16z knotted black outdoor netting which is fully seamed and finished to size.
Costs vary according to the size of the pitch and batting net cage required, type of top matting, distance and digging plant access.