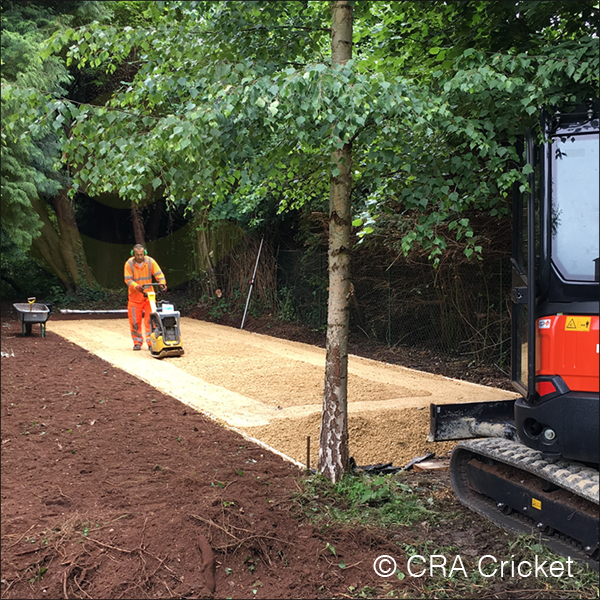 COMPLETE DIG OUT OF SUB BASE
Depending on the sub surface or additional root or cable problems, a typical 30m x 2m sub base trench can be compelted within one day. Areas where access for the mini digger is not suitable will take longer as the earth has to be removed by hand and barrow. The removed spoil is the customers responisibiity to remove or make use of, but our staff can be instructed to remove the spoil or move it to another area and the costs of this should be arranged during the project pricing.
We offer two types of sub base. An aggregate and cement top most suitable for IBC or Needle punched (with shock padding) as its easy to maintain and offers year long use. For clubs or universities we supply a twin aggregate dynamic base with mebrane, topped with Woven or Matchbowl woven non turf carpet with either standard GP2 Club or pro shock padding. The specifications are made to the requirements of each customer and can be created up to county standard.