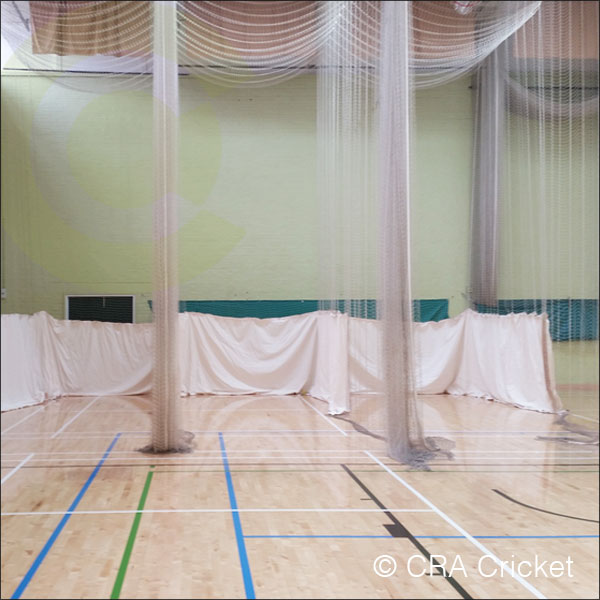 INDOOR CRICKET NET TRACKWAY
For indoor sports halls, schools and leisure centres we can design, supply and fit interior roofed net tracking systems. These popular net systems offer a multi lane sports netting facility that can be then drawn back for storage, allowing the interior spece to be used for other purposes.

Netting can be stored in net hammocks away from the floor space. Canvas screening can also be sewn into the drop neting. Patial canvas screening.

SPORTS HALL NETTING LANES
Professional grade 16Z net twisted for strength and can be created to form indoor drop netting, cricket dividing nets or for use with interior net tracking and dividing net systems for sports halls and schools.