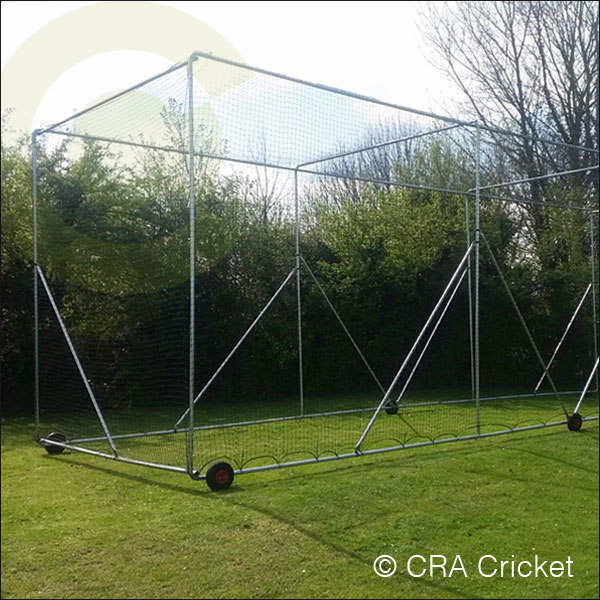 CLUB MOBILE CRICKET NET CAGE
The Club cricket net cage is 3m high x 3m wide. This fully mobile cricket cage is a wheeled steel mobile cricket net cage thats suitable for both cricket clubs, schools and home users. 39mm diameter steel with a 3mm wall thickness ensure robust (not a garden toy) quality. Easily moved with two people the Club cricket net is an ideal choice for a portable, robust mobile batting area. 50mm mesh 3mm twine black netting, knotted and weatherproof. The 16z professional club grade netting is a one piece fit which can be removed in minutes for storage, preventing vandalism. Choice of 3m, 6m, 9m and 12m lengths. Optional bottom net canvas animal safety skirting available.
---
£1547.54 Including VAT
TOTAL Checkout price - Inc VAT & delivery.
---