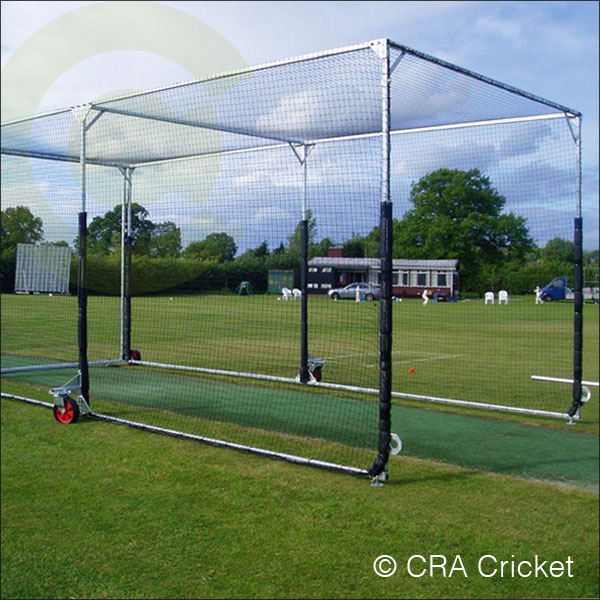 COUNTY MOBILE CRICKET NET Cage
The County cage is a 3.6m high x 3.6m wide mobile cricket net cage with a robust professional one piece cricket netting enclosure. Made specifically for county level cricket club use. 7.2m & 10m x 3.55m heavy gauge 20mm box steel county practice level mobile cage with two fixed wheels and 4 turning. 50mm mesh 3mm twine black netting, knotted and weatherproof. Professional club grade. Optional tow trolley.
£1380.96 Including VAT
TOTAL Checkout price - Inc VAT & delivery.