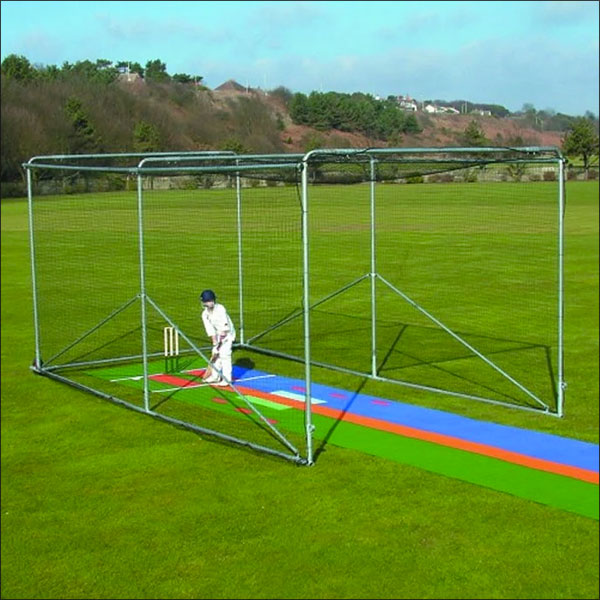 ALUMINIUM MOBILE CRICKET CAGE
A lightweight aluminium mobile cricket net cage suitable for school or cricket club sise, Features 50mm lightweight aluminium or standard steel. Diagonal steel supports for added stability. Two cellular fixed rear wheels. Supplied complete with 2mm thick black polypropylene netting. 50mm diameter uprights and toprods in aluminium. Overall cage size 3.2m H x 3.6m W x 7.2m. Heavy duty 60mm steel fixing joints. Includes full 2mm weatheroof cricket netting.
---
£2190.06 Including VAT
TOTAL Checkout price - Inc VAT & delivery.
---