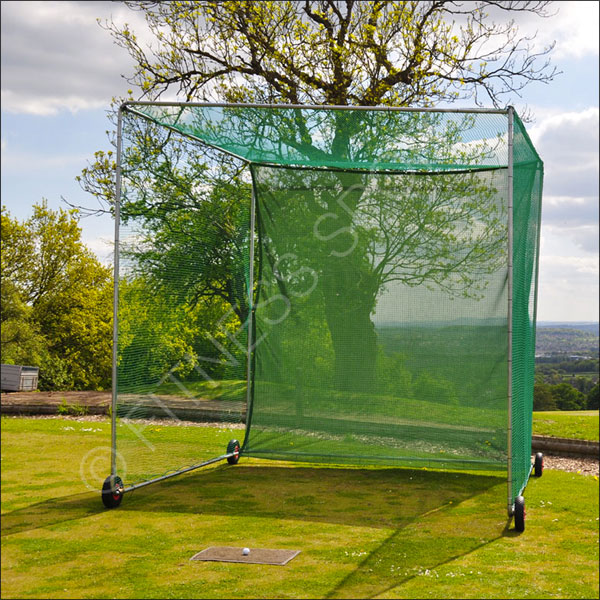 BACK STOP GARDEN CRICKET CAGE
A portable garden mobile back stop net. A highly versatile mobile golf and cricket practice net thats suitable for home garden use, schools and golf or cricket clubs. A robust solid 3m steel cube with 16Z outdoor one piece cricket netting and steel frame. 4 puncture proof wheels. Easily moved by a single person. Netting is available in both 50mm mesh for cricket, or 20mm mesh for golf driving practice use.. Includes 2mm thick black polypropylene full cage netting.
---
£1004.96 Including VAT
TOTAL Checkout price - Inc VAT & delivery.
---