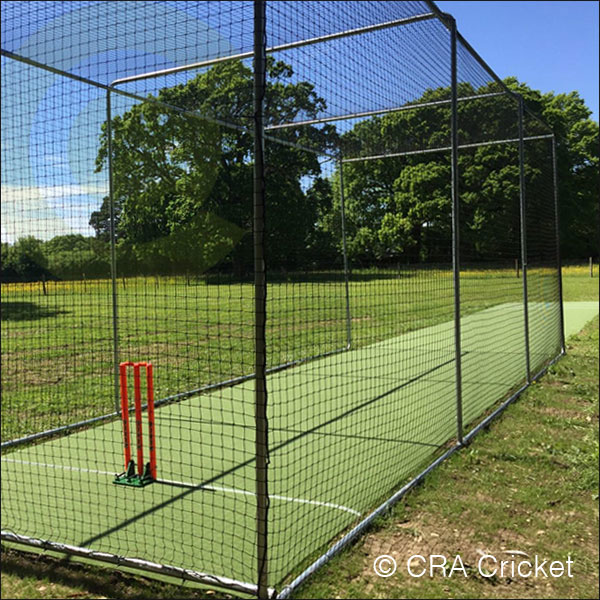 FREESTANDING Cricket Cage
A superb quality freestanding steel cricket cage that requires simple steel cage assembly to form a robust outdoor structure for cricket batting use. Single lane with a choice of length options. Ideal for home use as a less permanent installation cricket cage system. It can also be removed and relocated as required. 3m (or 3.6m) Tall x 3m (or 3.6m) wide with several lenghts. Netting is a cricket specific 50mm black nylon mesh made to16Z cricket net spcecifications. Fully fitted net can be removed as required.

---
£948.48 Including VAT
TOTAL Checkout price - Inc VAT & delivery.
---