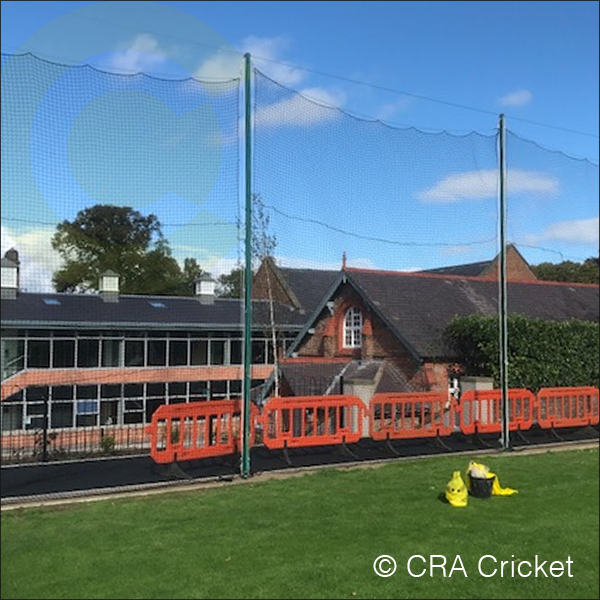 SAFETY BALL STOP NETTING
Heavy duty perimeter safety netting. Designed to offer protection from golf or cricket balls. Heavy duty outdoor net systems can be placed around areas that require protection for sports areas. Bespoke and standard sizes from 3m tall to 6m with folding pole options.

Netting is affixed to a top wire which has anchors on the posts to allow the netting to be lowered for removal or maintenance.

BUILDING PROTECTION FENCING
Netting can be used to protect buildings and public areas from ball damage. Designed for perimeter use thi sversatile perimeter fencing can be created up to 6m in height. Square steel ground fixed support posts are designed for durability and resistance. Optional coated steel pressed wire panels in sheets of 4m lengths. Anti vandal fittings. Anti vandal tops aailable.