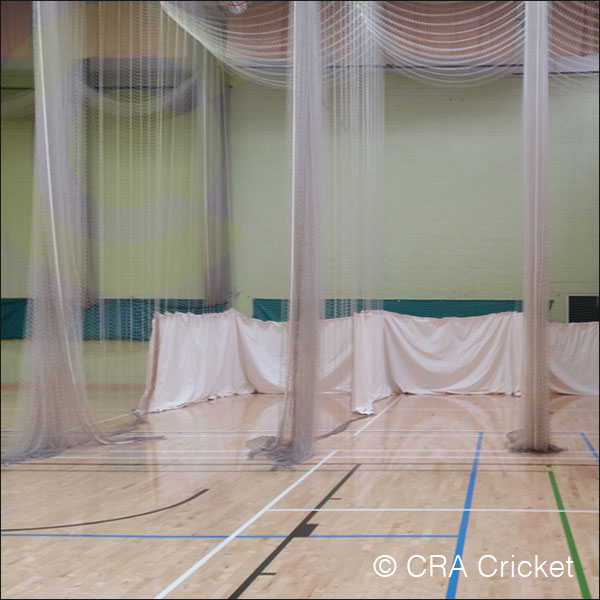 INDOOR CRICKET NET FACILITIES
Indoor cricket practice is popular in places such as gymnasiums and sports halls. Netting systems are roof mounted on trackways allowing the netting to be drawn like curtains. Heights are bespoke to the building design, but can be accomodated with additional roof protection netting.
The netting systems can be pulled back and stored within wall mounted canvas storage backs when not in use. The roof netting trackway lanes are easy and simple to operate. We undertake new installations or existing repairs and maintenance.
Netting used for indoor cricket lanes is generally a 2mm white knotted net with a 50mm mesh specifically for full weight cricket ball use. Additional options are canvas blinker baffles and multiple lane designs with a crossing divider net to isolate the practice from other parts of the area.