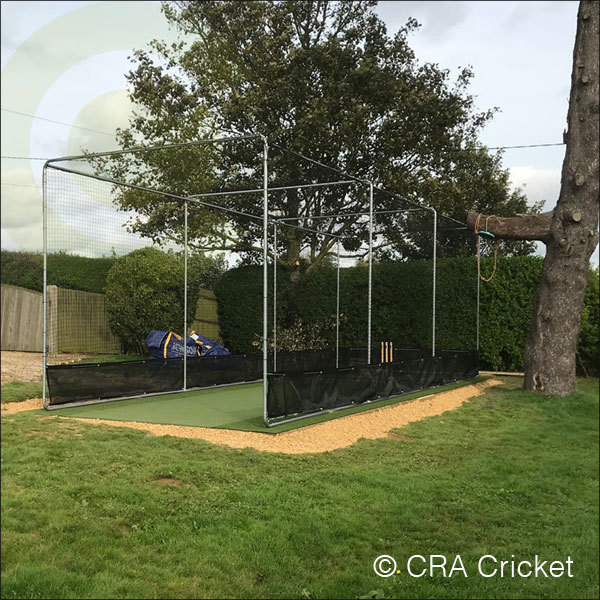 GARDEN CRICKET PRACTICE AREA
A simple but robust standard junior practice area with hard sub base and IBC backed non turf artificial practice surface. Designed for junior or senior players at 4m wide x 10.5m long with a 3.6m height.
The sub base consists of a dig out and battoning with a machine packed gravel crush base including membranes before hard top surfacing. The area is surfaced with IBC playing matting and needlepunch surrounds, witinh a steel freestanding single net cage system which is ground fixed and fitted with 16z professional 50mm cricket netting with heavy duty anti animal canvas skirting.
Costs vary according to the size of the pitch and batting net cage required, type of top matting, distance and digging plant access.