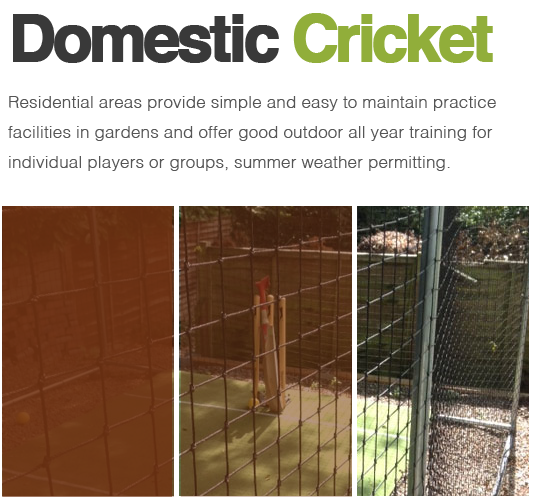 RESIDENTIAL CRICKET PRACTICE
Our flexible approach to home cricket reflects the fact that most residential installations are unique. We face quite a varied set of assignments and potential obstacles when providing quality home installations within the UK.

OUTDOOR GARDEN PRACTICE AREAS
We cover all areas from junior to senior cricket practice areas. Indoor, outdoor or within various barn buildings. We also offer a great range of residential cricket area packages to suit most players designed for years of practical experience. Easy to use and easy to maintain with subtle placement and a clean and tidy finish.

MOBILE CRICKET NET BATTING CAGES
An accopanying full range of batting cage designs and non turf artificial cricket pitch matting options up to professional level of play, with Woven Test Match woven pro surfaces and dynamic base installations to county standards. combined with pitch matting up to professional level play.