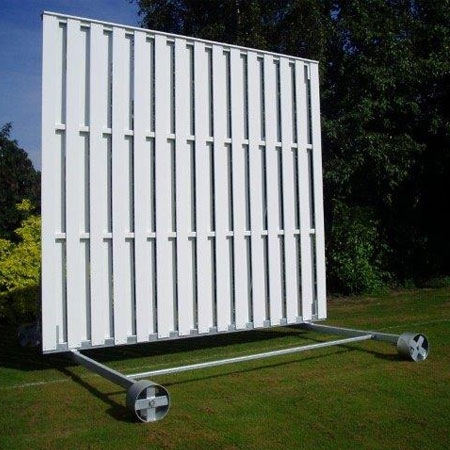 PREMIER PVC CRICKET SIGHT SCREEN
Premier PVC cricket sight screen. 5m format cricket sight screen with replaceable PVC slats within a galvanised steel frame. Suitable for county level use. 4.5m Tall x 5m wide. The PVC screen is carried on main bearer which in turn rides on two substantial axles fitted with 150mm wide heavy duty fabricated galvanised steel wheels as standard.
---
£3803.20 Including VAT
TOTAL Checkout price - Inc VAT & delivery.
---