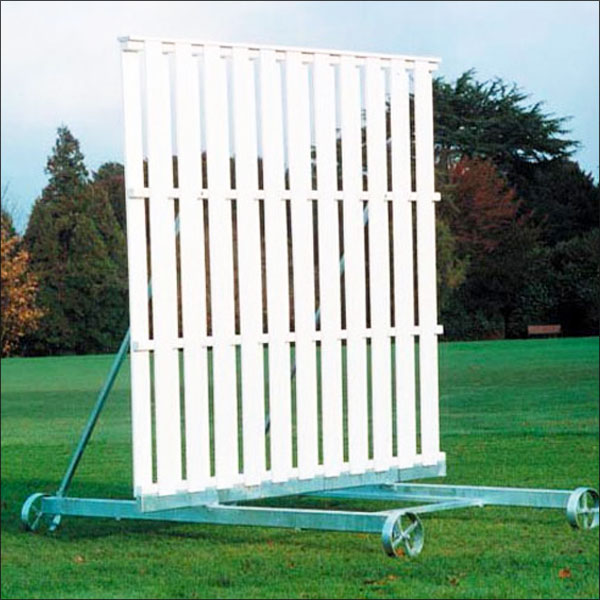 MOBILE PVC CRICKET SIGHT SCREEN
4m tall x 4m wide PVC cricket sight screen. Schools quality heardwearing PVC slatts are fully weatherproof with replacements available. Galvanised box chassis with steel anti vandal wheels. Robust simple construction. Strong yet lightweight frame is fully galvanised with 4 anti vandal removable wheels. Suitable for cricket clubs and schools. All replacement parts avilable.
---
£3298.00 Including VAT
TOTAL Checkout price - Inc VAT & delivery.
---