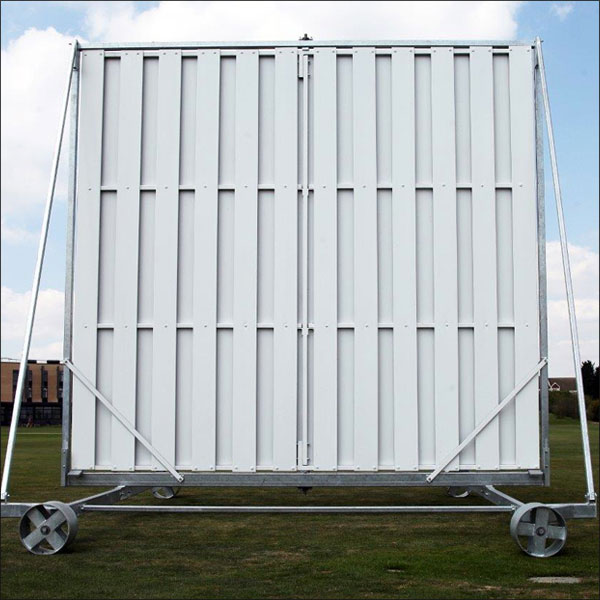 PRO REVERSABLE SIGHT SCREENs (x2)
4m wide x 4m long professional PVC 20 20 cricket sight screen set. The screens can be converted to black or white easily and quickly by one person with a central turning system. High quality 150mm slats double sided. Galvanised chassis. Steel wheels. The professional 4m revolving black & white sight screens will serve your club well for many years to county level use. Price is for 2 screens.
---
£6172.80 Including VAT
TOTAL Checkout price - Inc VAT & delivery.
---