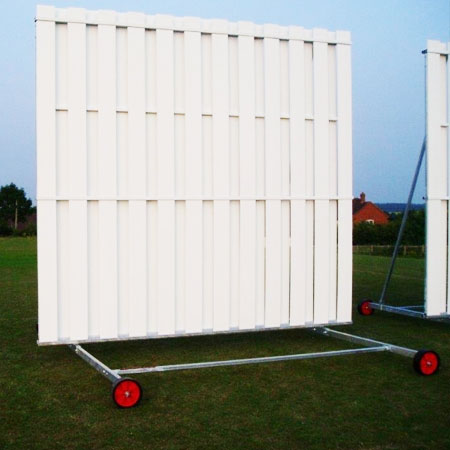 Easy STORE CRICKET SIGHT SCREEN
PVC mobile light weight 4m x 4m store away cricket sight screen. A great alternative to fully outdoor screens the store away can be easily packed away for the winter and stored in a club house or out building. Good quality PVC slats 150mm x 25mm. Easy undo nut and bolt assembly and light weight rubber and PVC wheels. Box steel frame.
---
£2771.00 Including VAT
TOTAL Checkout price - Inc VAT & delivery.
---