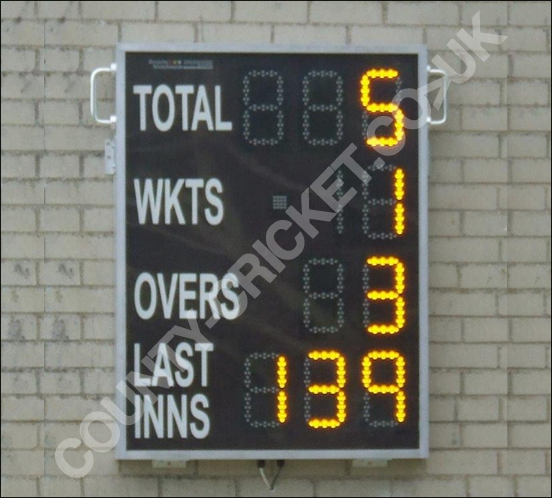 DIGITAL CRICKET SCOREBOARD
County grade wall mounted digital cricket scoreboard. A fantastic and easy way to display the score for small or junior cricket clubs. High visibility, amber 8 inch digits which can be seen from over 100 metres distance. Strong polycarbonate fascia to protect the display in case of a direct hit. Will work from a 12v battery (8 hours play). Seperate controller.
£1670.00 Including VAT
TOTAL Checkout price - Inc VAT & delivery.