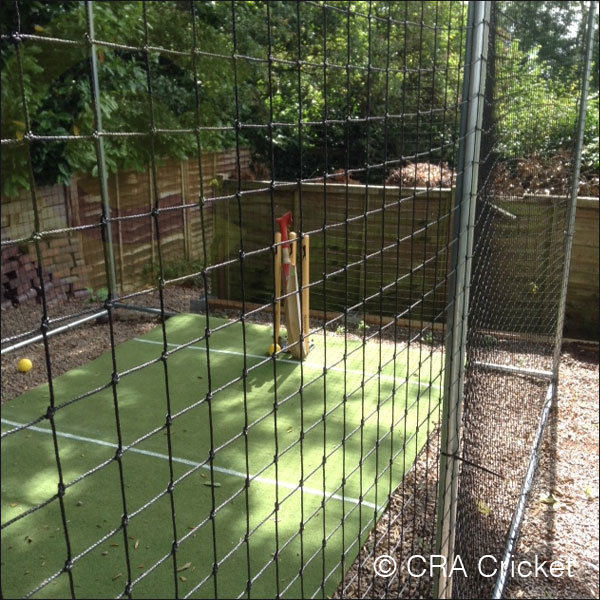 HOME CRICKET PRACTICE NET AREAS
Our complete garden practice areas combine a cricket batting enclosure over a fixed or throwdown artificial cricket surface. A simple build consists of a freestanding cage which doesnt require any ground works, placed over a 2m wide strGP2 of artificial IBC cricket matting. This is usually set over a cement base or existing hard surface such as tarmac or driveway.
Cricket cage sizes vary, but are always made from 39mm extruded steel with a 3mm thickness. This offers the suitability for full 5.5oz weight cricket balls. Another feature of extruded poles is the strength and safety of the fitting compared to key clamps. Netting is a professional 16Z specification of 2mm in black and fully knotted and seamed. The netting can be removable, open or fully enclosed, anti animal skiredt or with canvas baffles.
Costs vary according to the size of the pitch and batting net cage required, type of top matting, distance and digging plant access.