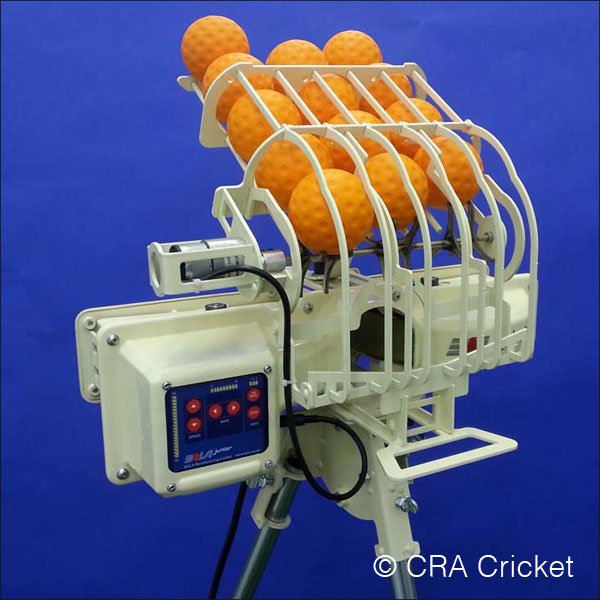 BOLA Junior CRICKET BALL MACHINE
The new Bola Junior cricket machine is a reliable and solid outdoor cricket bowling machine with uses 68mm dimpled practice balls delivered at speeds of up tp 50-65mph. The junior machine features a twin wheel system allowing for the same range of delivery options as the professional. The machine features an automatic 13 ball feeder. Comes ready to play with 13 BOLA junior balls, an adjustable tripod mount and a 12 volt battery and 240v mains charger which will run for approximately 5-7 hours..
---
£1320.20 Including VAT
TOTAL Checkout price - Inc VAT & delivery.
---