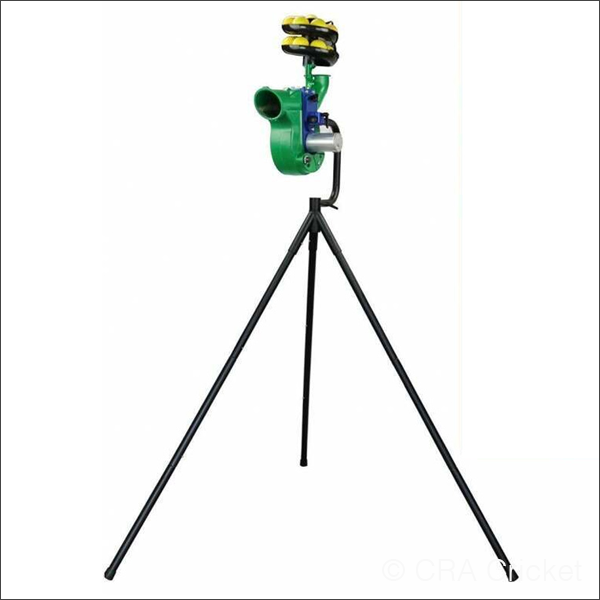 PACEMAN PRO CRICKET Machine
Paceman Pro Mk2 12v battery bowling machine is a great performing, robust, quality product for junior and adult cricketers alike. It is perfect for repeated accurate, reliable bowling simulation in the garden or at the cricket club. Constructed out of solid metal with a tough 12v DC motor it produces variable speeds over 100 kmph. It is fully adjustable for full pitch and short pitch deliveries and is able to produce inswing, outswing, leg spin and off spin deliveries. It includes automatic 6 ball feeder and tripod. Can use Paceman hard or light training balls.
---
£861.60 Including VAT
TOTAL Checkout price - Inc VAT & delivery.
---