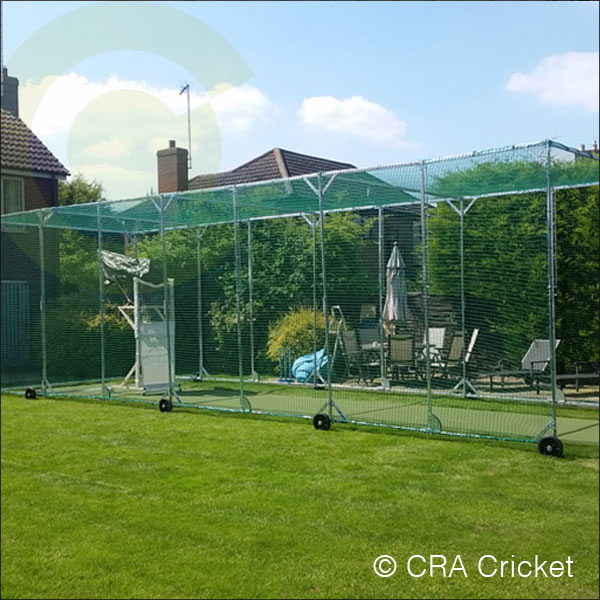 CONCERTINA CRICKET PRACTICE AREA
A concertina cricket practice area including a cement platform base and IBC intergrated backed composite surface matting. These cricket cages extend in and out and can be collapsed neatly taking up little space when not in use. With a professional design specification they can be for commercial use or residential, independent mobile or wall fixed for additional security.
The cages are made from a combination of 20cm and 40cm box steel. It is supplied in natural steel, but we can coat it in any colour required. Expanded sizes are from 8m to 14m (collapses to approx 1/10th). Netting is standard 16z with a 50mm knotted manufacture. The cage is suitable for full weight balls and are normally installed typically at clubs, schools and universities, but sometimes they are perfect for residential installations.
Costs vary according to the size of the pitch and batting net cage required, type of top matting, distance and digging plant access.