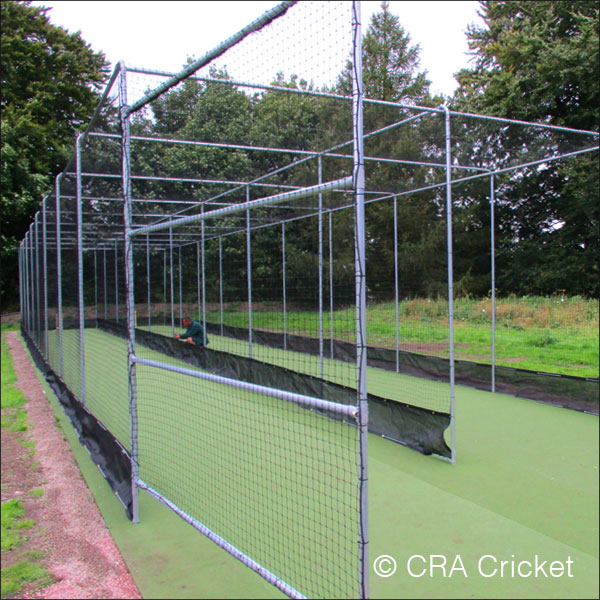 COMPLETE CRICKET PRACTICE AREAS FOR CLUBS, UNIVERSITIES & SCHOOLS
Heavy duty multi player use batting practice enclosures 3.6m x 3.6m cages are permanently direct ground socketed 38mm steel with a full roof and surround netting of 16z knotted nylon. Bays can be 2 + multiple batting lanes. Lengths from 12m to 30m.
Professional specification non turf cricket pitches are required to be completed with a dynamic base. This is a more complex and expensive base due to the different layers and the time requirements to build. Each wicket must reach an acceptable professional performance standard.
A dynamic base required creates as best as possible a cricket surface close to natural grass. This method allows expansion and contraction of the surface in order to recreate play in different tempretures and weather conditions. This method can be used for practice areas or full wicket Artificial non turf non turf match pitches.