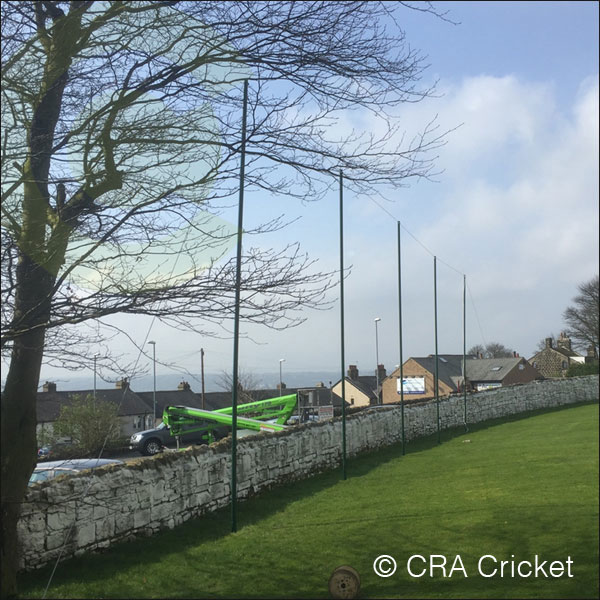 BOUNDARY BALL STOP NET SYSTEMS
Our boundary and ball stop perimeter safety netting systems offer peace of mind for grounds where ball damage and safety is a concern. Our systems are designed for full weight balls and use a thicker 3mm knotted net for exterior durability. We design and instal new perimeter systems nationwide, but can also provide replacement fittings and netting to most sizes.
Boundary and ball stop netting systems from two posts onwards (5m spacing) with heights starting from 3m up to 16m tall. Our standard 12m and 16m posts are 40mm boxed steel and permanently secured into the gorund with non removable sockets. Folding posts can be utilised and for 3m systems, the posts can be withdrawn altogether.
Costs vary according to the size of the boundary netting length required, type of post installtion, distance and machinery plant access.