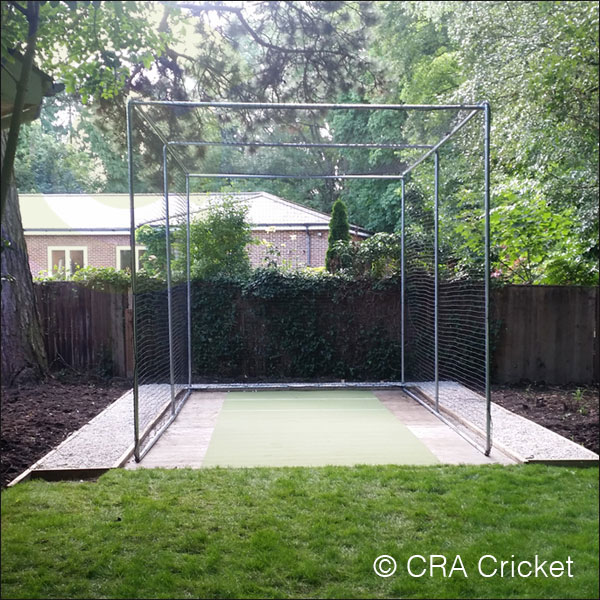 CRICKET PRACTICE NET ENCLOSURE
For schools and sportts clubs we have a series of short length non permanent freestanding cricket net cgaes from 3m to 9m long designed for minimal installation, but suitable for full weight ball practice. The cage can be installed on a hard surface or grass areas witiin around 3 hours, which allows the removal and storage during winter.
The cages are a 39mm diamter steel frame with a 3mm wall thickness. The clamps are extruded for maximum safety, with netting tesioners and additional steel ground fixing clamps. These cages are designed to sit on smaller areas such as parts of playgrounds or playing fields and offer good practice facilities for both junior or senior cricket players.
Costs vary according to the size of the pitch and batting net cage required, type of top matting, distance and digging plant access.