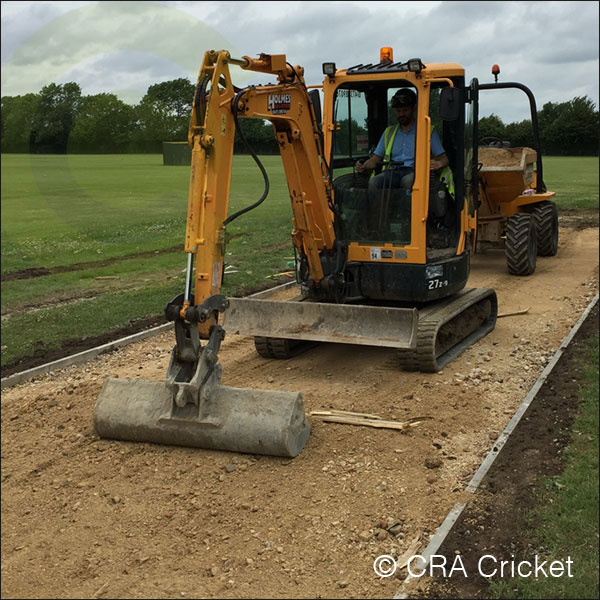 ALL WEATHER CRICKET PRACTICE AREA
A simple and fully weatherproof outdoor batting practice lane offers all year practice with little maintenence required. Size are from 9m long to 30m, but we can accomodate any longer lengths. Widths generally are from 2m onto grass or with an additional 1m matting surround on either side of the playing surface, which is recommended when using with a fixed batting cage to make moving easier without netting damage.
The pitch surfaces of a practice wicket can range greatly, but a popular choice for simple and easy areas is IBC backed matting, which is a composite matting which is able to lay directly onto a concrete base.
We also supply senior professional dynamic twin aggregate bases, which offer movement inline with Professional specification practice wickets. These are fitted with GP2 Club undershock padding in conjunction with woven surfaces either: Matchbowl practice non turf or Woven professional.