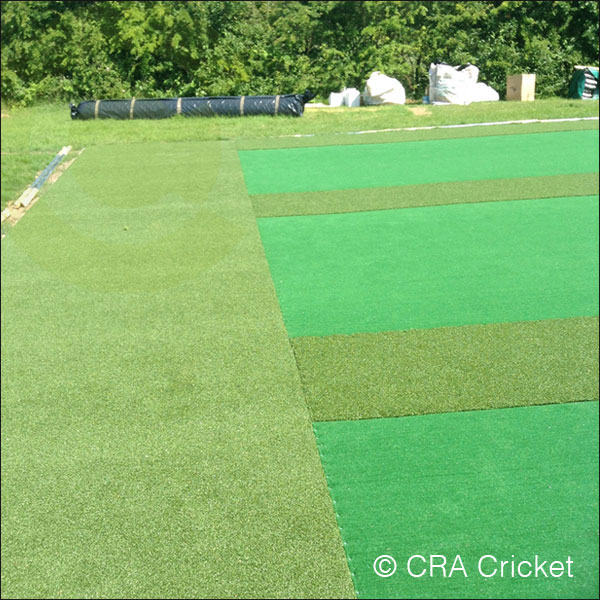 NON TURF ARTIFICIAL PITCHES
For professional grounds and cricket clubs our twin aggregate base systems combined with Matchbowl or Woven top surfaces offer a match quality practice performance suitable for county level practice.
Lengths of artificial practice pitches vary from 9m onwards. Widths are 2.75m per lane on the playing surfaces, with side surrounds of 0.5m of needle punched matting. The underside is complimented with a choice of GP2 or GP2 Shock padding mats. This is all set over a base of dynamic aggregates and membranes, which is the key to the most realistic and professional perfomance non turf pitches. A good working dynamic pitch should change with ground tempreture and weather conditions, offering a complete spectrum of performance variables.
Costs vary according to the size of the pitch and batting net cage required, type of top matting, distance and digging plant access.