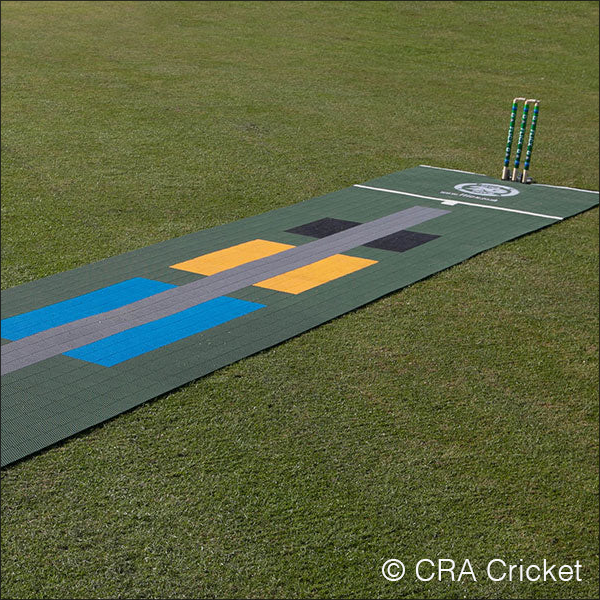 OMG PLASTIC TILE CRICKET PITCH
The OMG PVC cricket pitch surface matting tiles are a new all surface cricket pitch for use on surfaces such as grass or sand. Ideal for quick cricket use or for residential garden laawns the pitch simply clicks into place to form an even strong playing surface for cricket practice use. Sizes up to 22m x 2m wide the Clix range can be supplied in standard match green or in coaching target colours. Easy to install the OMG tile pitch can be left as a permanent surface or be removed and stored after use.
6ft x 24ft (1.83m x 7.3m long) 147 tiles £875
6ft x 36ft (1.83 x 10.98m long) 221 tiles £1,315
6ft x 48ft (1.83m x 14.64m long) 295 tiles £1,755
£875.00 Including VAT
TOTAL Checkout price - Inc VAT & delivery.
---