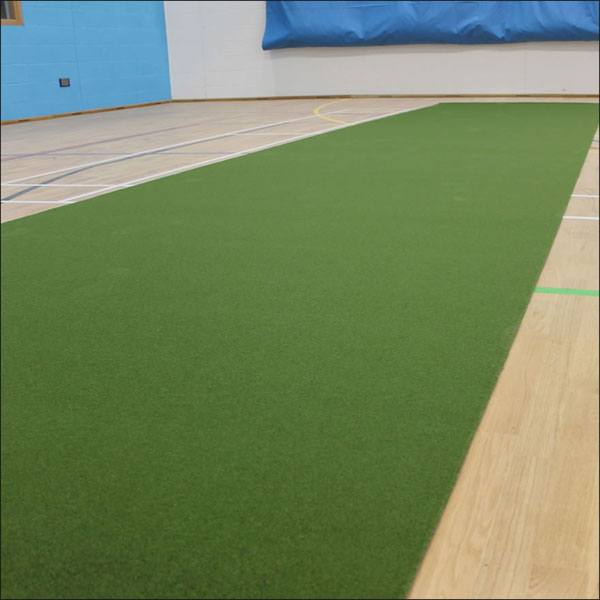 INDOOR ROLL OUT CRICKET MATTING
The indoor Tournament 10 tufted cricket matting is designed for use with most indoor gymnasium floors and offers a tufted punched through playing surface and a PVC hessian backing. Our indoor matting is fairly light and lengths can be simply rolled away and stored after use, or be used with mat transport trolleys. (Please ensure to roll green side out). Suitable for junior up to 4.3/4oz use over wooden flooring. For full weight balls under shock padding can be used to reduce bounce as required.


£356.83 Including VAT
TOTAL Checkout price - Inc VAT & delivery.
---