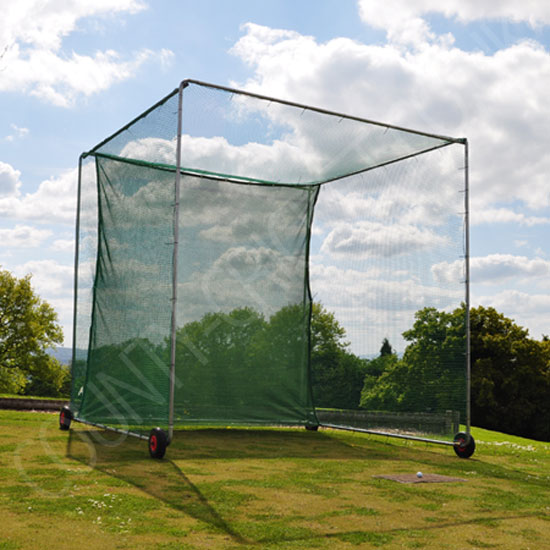 CRICKET CUBE PORTABLE CRICKET CAGE
The cricket bating net cage cube. An easy to move portable mobile garden cricket net made from steel with 4 puncture proof wheels. Easy to move around the garden with a one piece cricket net and back target baffle. Can be used for golf with optional 20mm netting. Perfect for home use or for small cricket clubs and schools. Can be extended later if required.
£545.00 Including VAT
TOTAL Checkout price - Inc VAT & delivery.