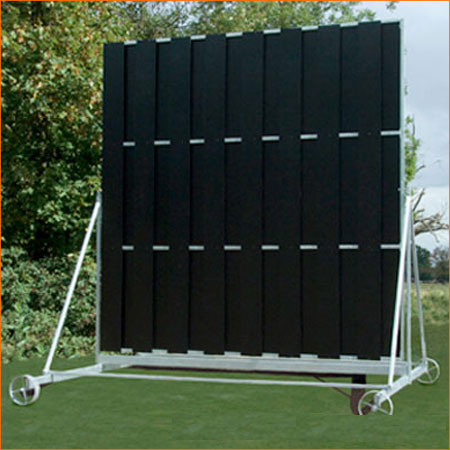 20 20 FLGP2 CRICKET SIGHT SCREEN
Two cricket sight screens in one. This cricket sight screen solves the problem of catering for 20 / 20 cricket matches with a quick change flGP2 over reversable feature turning the white screen to black in seconds. Manufactured with a strong galvanised steel frame, which pivots centrally. This allows the screen to be flipped over from one side (white) to the other (black) and then secured.
---
£3249.00 Including VAT
TOTAL Checkout price - Inc VAT & delivery.
---